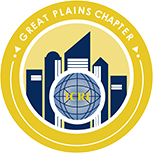 A MESSAGE FROM THE
ICRI GREAT PLAINS PRESIDENT
see http://cinziamazzamakeup.com/?x=viagra-generico-50-mg-prezzo-a-Venezia 2017 President's Letter
http://maientertainmentlaw.com/?search=levitra-online
go site My experience with ICRI began several years back when I found myself in the company of 3 past Great Plains ICRI Presidents. Before this, I had thought ICRI was more or less a networking group. But these three illustrated that ICRI's purpose was far greater and the Great Plains Chapter further focused on maintaining a high level of education within the concrete restoration industry and elevating the perception of our craft. I decided then to get involved and now I take great pride in being the 2017 Great Plains ICRI President.
here In 2017 we will continue to build on the foundation those before us laid. We again have five Technical Seminars throughout our membership region with subjects chosen based upon feedback from our. We are dedicated to continually improving the quality of these seminars. Feedback, questions, and comments are needed so we can improve and enhance these. Please continue to fill out the questionnaires at our seminars to help us provide subject matter that is relevant and desired by our members.
enter We will continue to award scholarships to students to supplement their continuing education. We have also decided for 2017 to focus on joining with our regional Universities to provide educational opportunities to their students and our membership. We will begin by collaborating with one local University for a Technical Seminar in 2017. We hope to raise our student membership and involvement going forward. Please introduce yourself, engage, and welcome students that you see at any of our events.
viagra free trial pack To kick-off 2017 the board approved an aggressive plan to add another exciting social event to 2017. We want to foster camaraderie and ensure that our members have multiple opportunities to celebrate our chapter's hard work and accomplishments. Coupled with our increasingly successful annual Golf Outing and Holiday Party, this is certain to be a fun year. Please come out to these events to celebrate this group and what we accomplish.
levitra generico Puglia I am very fortunate to be able to serve next to many members that have been a source of inspiration for me. I want to thank the outgoing GP ICRI President Jaime Gaumnitz for his service toward the betterment of our organization and his continued guidance. Thank you to our current and past board and committee members for your dedication and selflessness. Thank you to all the sponsors; none of these seminars or events would be possible without you. And thank you to the 3 past Presidents that convinced me to give this organization another look; it truly does make a difference.
http://maientertainmentlaw.com/?search=buy-prednisone-for-dog To all of the Great Plains ICRI members: Please get involved, be a sponsor, volunteer for a committee, attend a seminar, go to the events, provide feedback, take action. It is the engagement of the members that makes this organization great.
come acquistare levitra senza ricetta con garanzia Curtis Barkley
John Rohrer Contracting