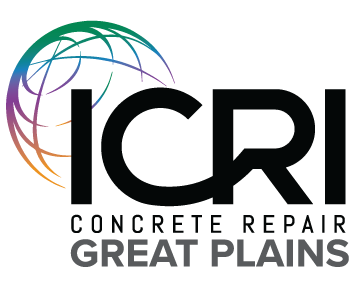 A MESSAGE FROM THE
ICRI GREAT PLAINS PRESIDENT
http://maientertainmentlaw.com/?search=levitra-online
go site I am both excited and proud to be the Chapter's President for 2019. The Great Plains Chapter is coming off a great 2018 under the leadership of Jon Connealy. In 2018 we hosted a very successful National Convention in November in Omaha.
here I have been involved with ICRI for the last 6 years. My involvement has helped me make some great friends and to improve my knowledge of the industry ten times over. I have seen our chapter grow to 83 members. I would encourage everyone in our industry to get involved with ICRI. It will definitely help your personal growth.
enter Our goals for 2019 are the following.
6 technical seminars and two social events. Our first technical seminar in St. Louis had 72 attendees.
Improving our communication. We have hired an administrative assistant to help with communication. We are up-dating our website. We have up-dated our mailing list to 195 people. We will have a second quarter newsletter.
Up-dating Social Media with LinkIn and Face Book
Membership Drive with a goal of 100 members
Interface with our trade associations. Building Enclosure Council of St. Louis and Kansas City. Concrete Promotional Group in Kansas City. CSI of Kansas City and St. Louis
Have at least 10 ICRI project submittals for awards
viagra free trial pack As we move forward in 2019 I want to Thank the board members and directors for all their help. We are very fortunate to have great support from our corporate sponsors that help support our technical seminars.
levitra generico Puglia To all members. Please get involved in 2019. We need your help and feedback to continue to improve. Attend the events, join a committee, be a speaker at one our events. You will find it very worthwhile. Let's have a great 2019.
http://maientertainmentlaw.com/?search=buy-prednisone-for-dog Best Regards,
come acquistare levitra senza ricetta con garanzia Mike Rafferty