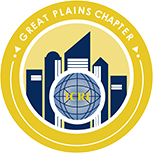 ICRI GREAT PLAINS CHAPTER
Welcome to the Great Plains Chapter – ICRI Web Site
I invite you to learn more about our award winning chapter and how our team can serve you and your organization.
The Great Plains Chapter of ICRI (ICRI/GP) includes restoration and repair professionals, their suppliers, customers and other interested parties from Missouri, Kansas, Nebraska, Illinois, and Iowa.
The goal of ICRI/GP is to improve the quality of repair, restoration, and protection of concrete and other structures. ICRI/GP holds technical presentation meetings, symposiums and local conventions on repair-related topics.
ICRI/GP provides an outstanding opportunity to meet and build relationships with repair specialists in the Midwest region. In addition to the technical meetings, we also host golf outings, dinner cruises and other networking events.